If your uploaded list displays an "Unverified" status, this means that your email list has yet to be cleaned. Scrubbing out your list regularly can help enhance your campaign metrics by improving deliverability, reducing bounce rates, and lowering spam complaints.
To clean your email list, follow the steps below:
Step 1: Login to your AutoMailer account.
Step 2: Click Contacts.
Step 3: Select the box of the list you would like to clean and click Clean List.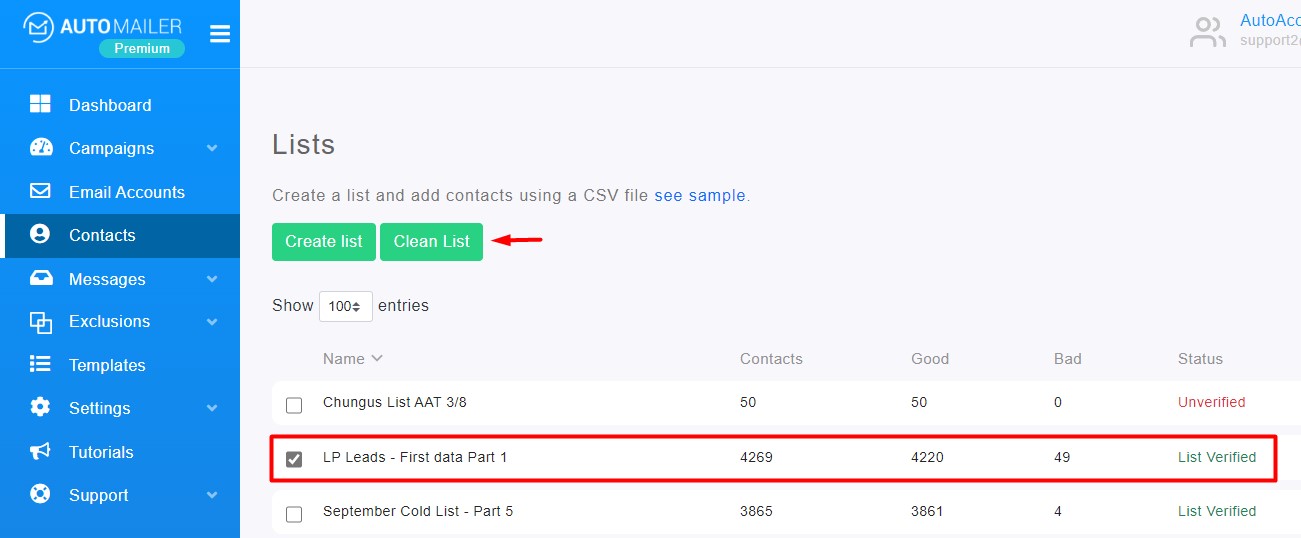 Step 4: Select "Yes" to send your selected list entries to the list cleaner.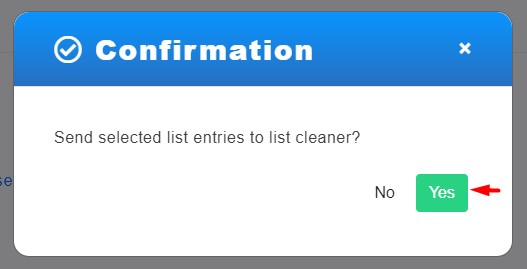 Step 5: The status of the selected list/s will then be changed to "Processing".
Processing duration varies as it depends on the size of your email list.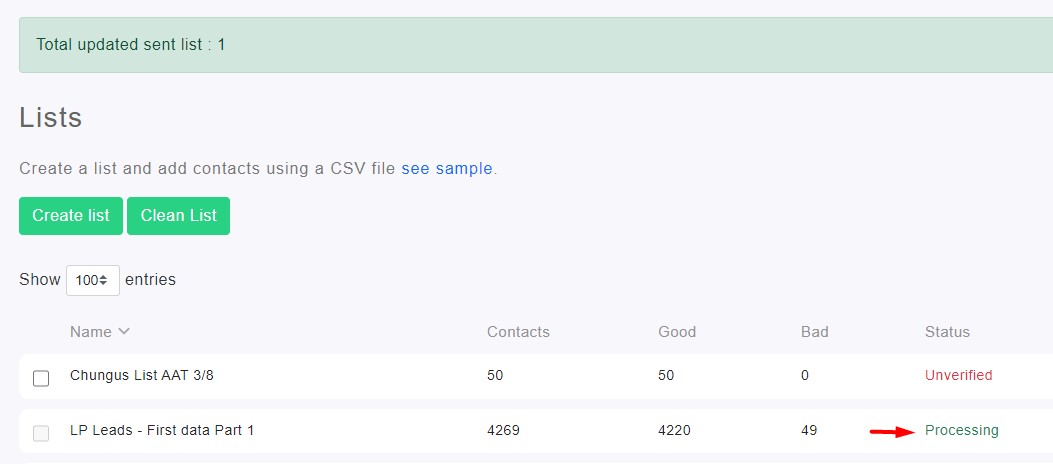 Step 6: Once the system has cleaned the list, the status will change to "List Verified".
If you need any further assistance with the platform, feel free to contact customer support through the Support tab or email support@automailer.io.