Here's a simple guide on how to connect your Gmail/G Suite accounts to get them set up for your AutoMailer campaign.
Step 1: Head on over to the Email Accounts tab.

Step 2: Select the Connect Gmail option.

Step 3: Select Gmail/G-suite.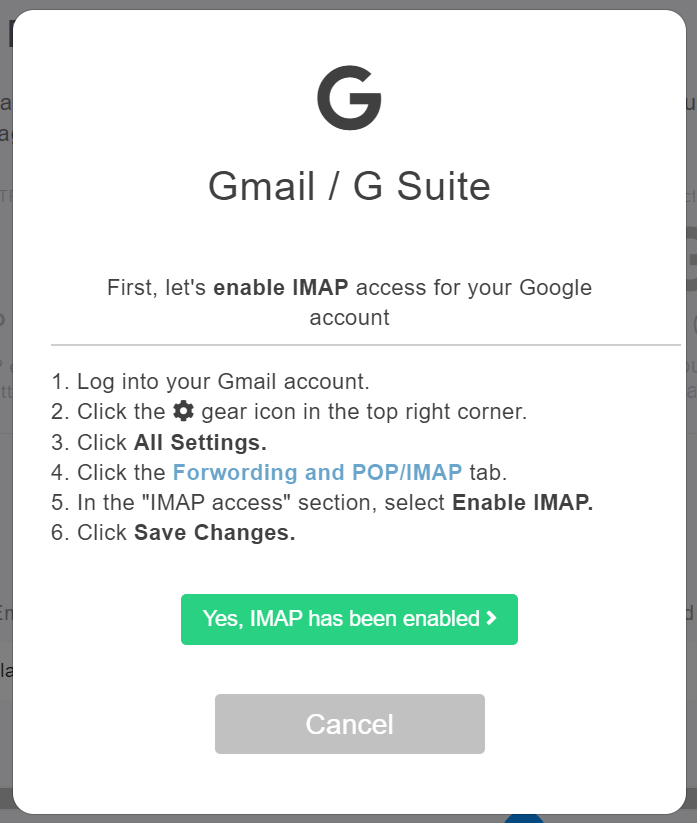 Step 4: Make sure that IMAP access for your Google account is enabled.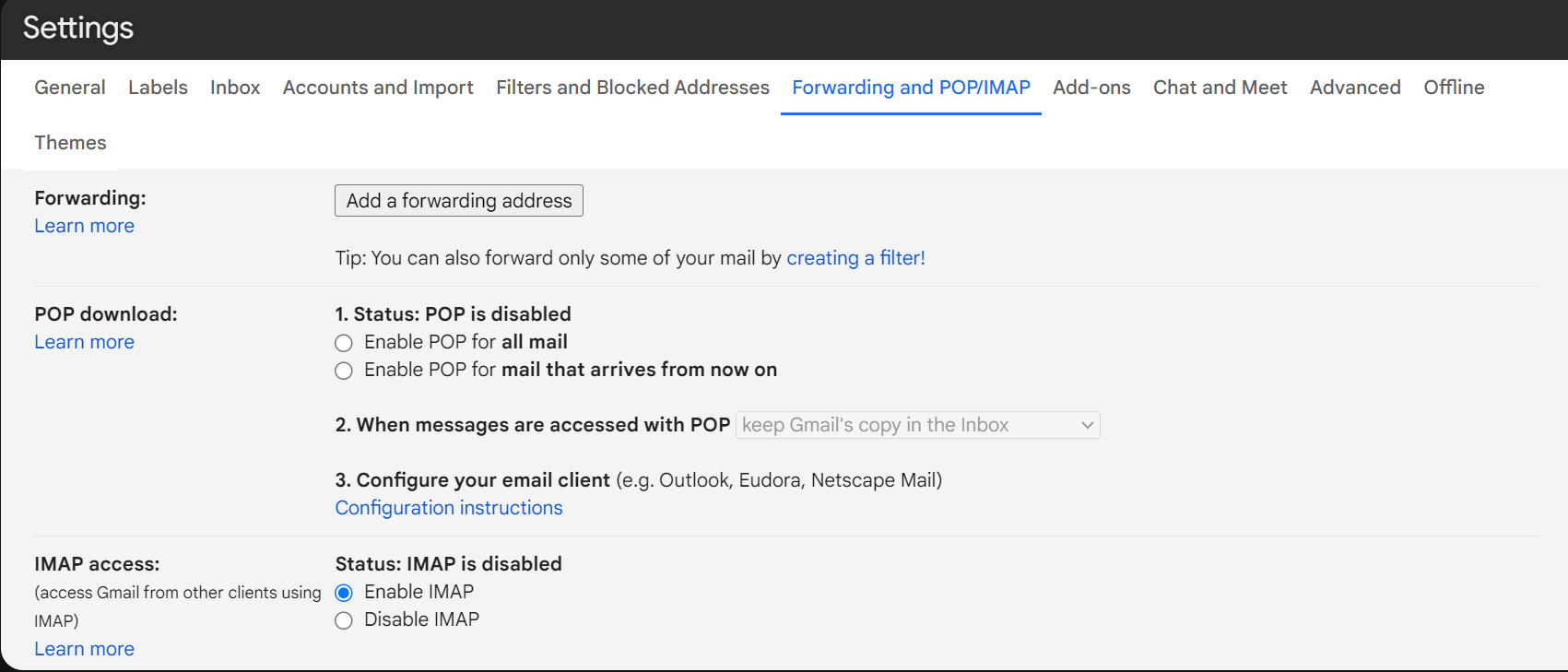 Step 5: Once done, select "Yes, IMAP has been enabled".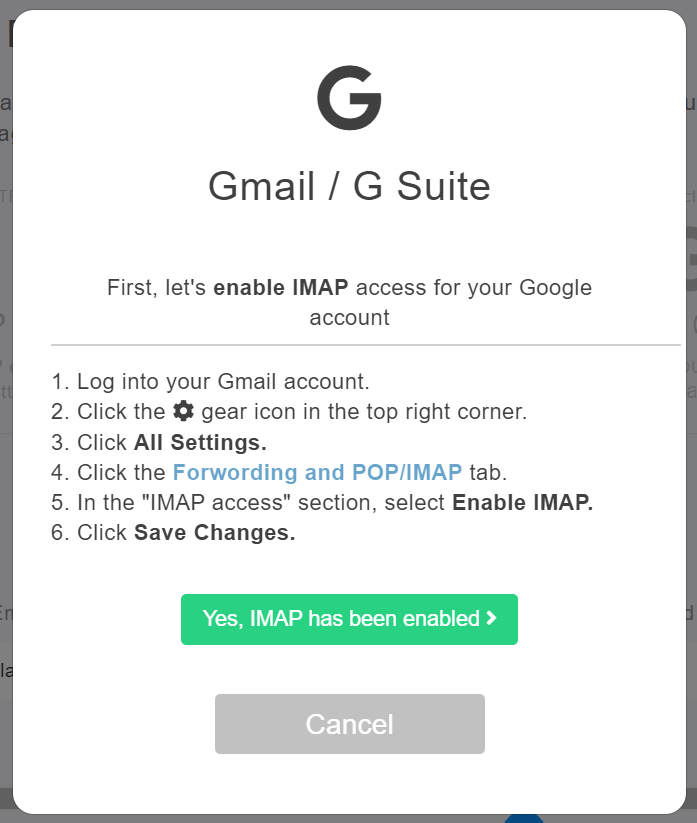 Step 3: Enable 2-step verification and generate app password.
A tutorial video is available if you need some extra assistance.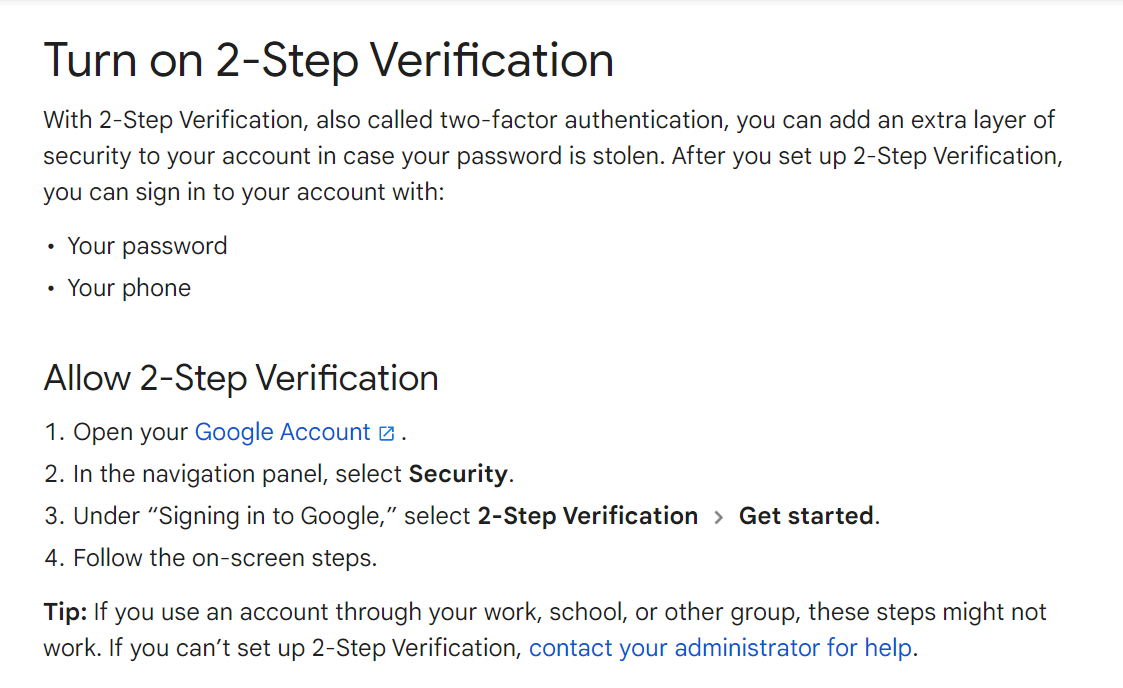 Step 4: Once enabled, hit Next.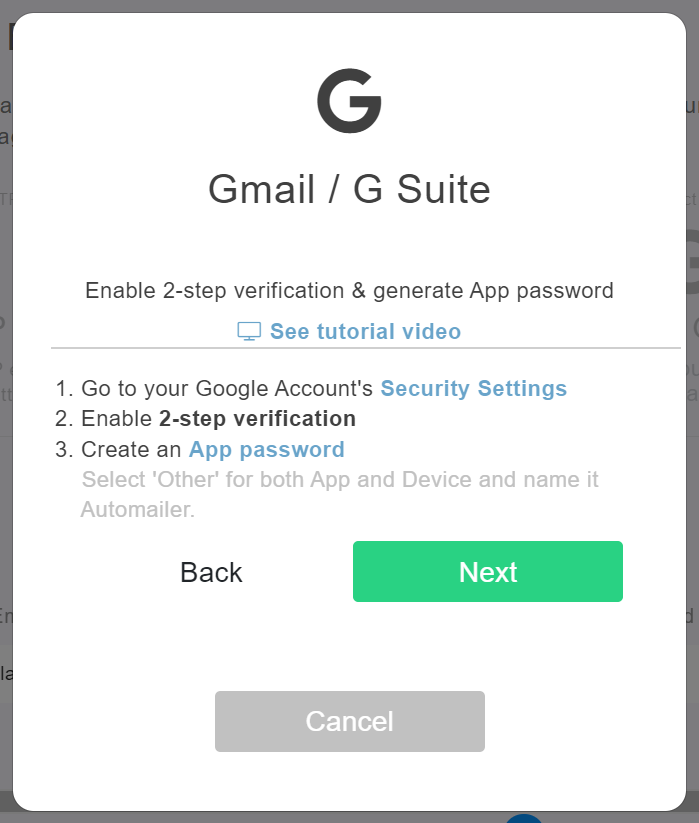 Step 5: Input your Gmail/G Suite credentials.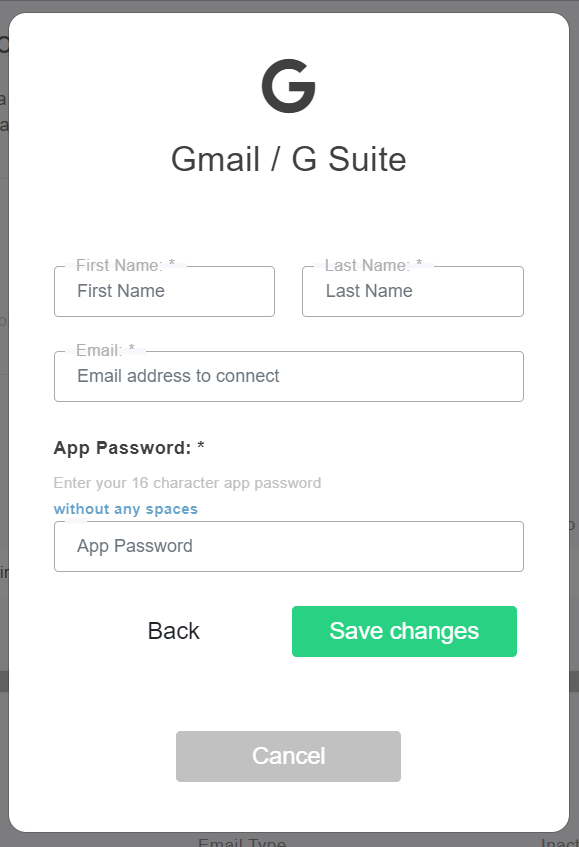 Step 6: Once filled out, click Save Changes.
Congratulations! Your Gmail/G Suite email account is now connected to AutoMailer and is ready to launch a campaign. Prior to launching your campaign, make sure to adjust your sending speed settings and turn on email warm-up for the best efficiency.
If you need any further assistance with the platform, feel free to contact customer support through the Support tab or email support@automailer.io.