This stage is optional, but adding an email signature can do wonders for your campaign. The presence of an email signature helps establish a level of trust between you and your recipients. Here's a step-by-step guide on how to get it set up on AutoMailer together with some helpful tips.
Step 1: From your dashboard, head on over to the Email Accounts tab.

Step 2: Under the Email Accounts section, select your chosen connected email.

Step 3: On your chosen email, click the 3 dots under the Actions column and hit ✏️ Edit.

Step 4: Proceed to add your preferred signature.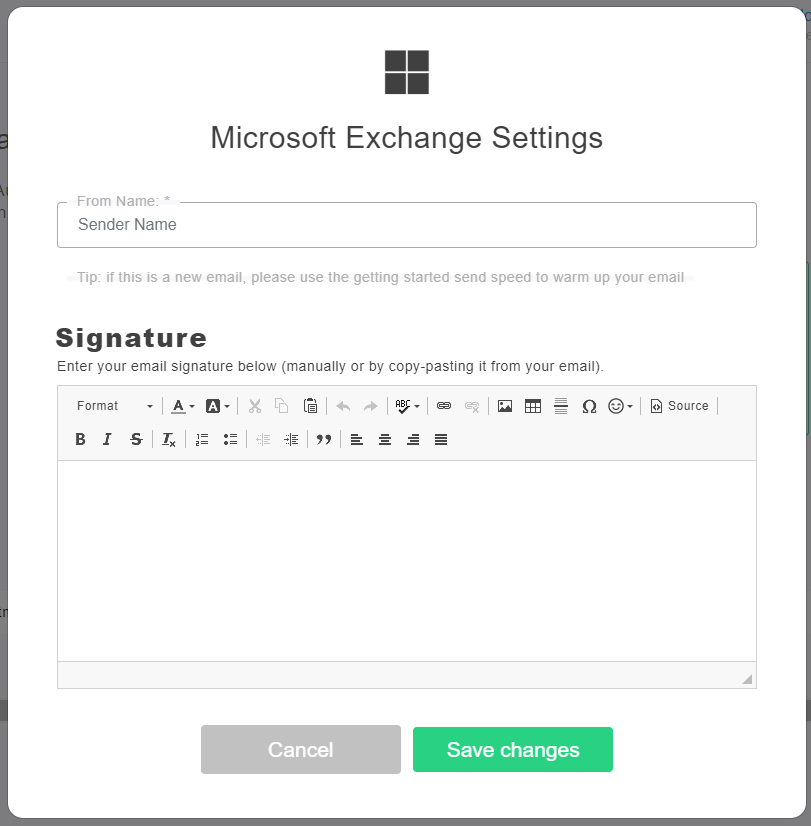 Here are some quick tips to reference when setting up your email signature:
Recommended signature size should be around 300-400 pixels in width and 70–100 pixels in height (with approximately 70 dpi).
Display details in clear text to avoid any possible format issues (things not displaying properly, missing content, etc).

Don't use fancy or hard-to-read fonts.
Avoid large images and displaying too many images featured (this can increase the overall email size and the presence of a number of images can potentially trigger spam filters).

Include basic details about yourself, such as your name, job title, and links to social media profiles.
Add in available contact details as well such as phone number and address (if applicable).
It is best not to attach an image with your signature to avoid this, however, if you would like to add in an image or logo, compress your image to reduce file size (preferably 60kb or less) and the format should be in either PNG or JPG.
Email signature examples: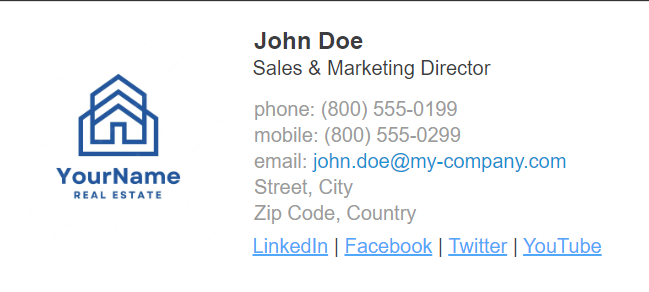 Once you've got your email signature set up, hit the Save Changes button.
And that's it! You've successfully inserted your email signature, and this will now be included in your email campaigns. Don't forget sure to adjust your sending speed settings accordingly and to turn on email warm-up for best efficiency.
If you need any further assistance with the platform, feel free to contact customer support through the Support tab or email support@automailer.io.