Are you looking to resend a previous campaign? With AutoMailer, you can easily resend completed campaigns while making necessary changes to the settings. This feature allows you to save valuable time by avoiding the need to rebuild the entire email from scratch.
Here's a step-by-step process:
Step 1: Start by accessing your dashboard and navigate to the Campaigns tab. From the drop-down menu, select Campaigns.

Step 2: Locate the completed campaign that you want to resend.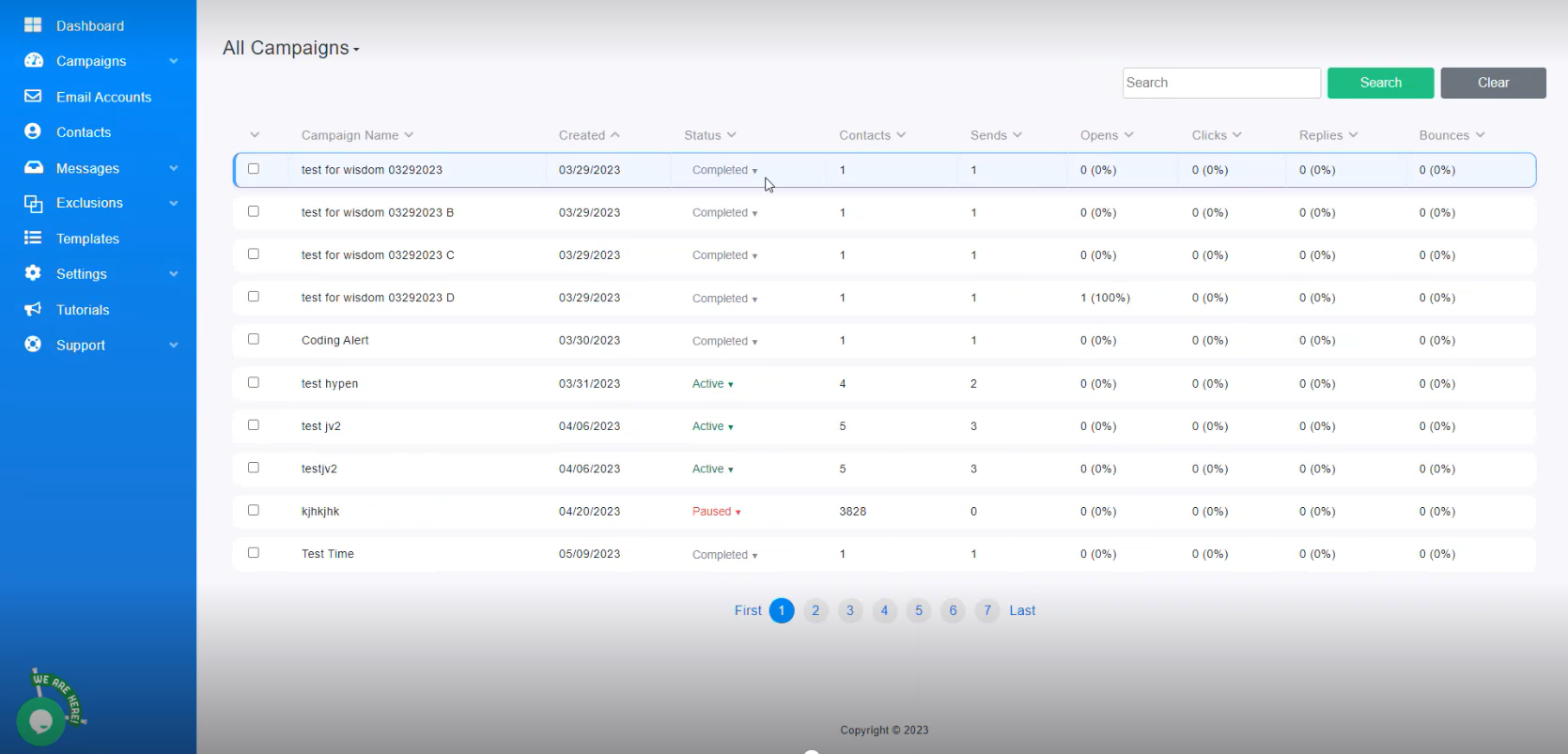 Step 3: Under the Status column, click on Completed and select Resend.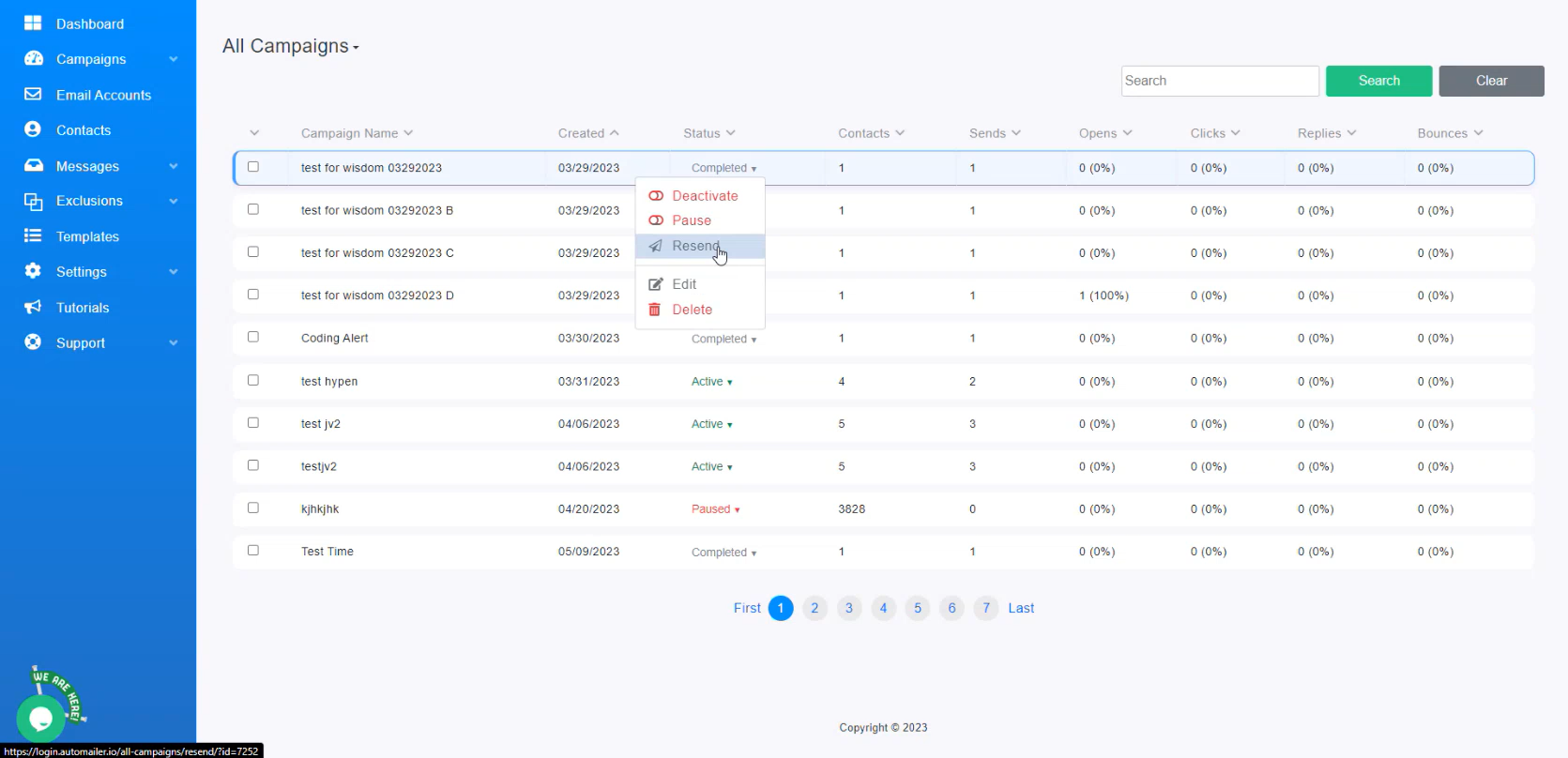 Step 4: You will be directed to the Email Campaign page where you can edit your subject line, preview text, email copy, sending schedule and activation date and time. Once all edits are made, click on Update.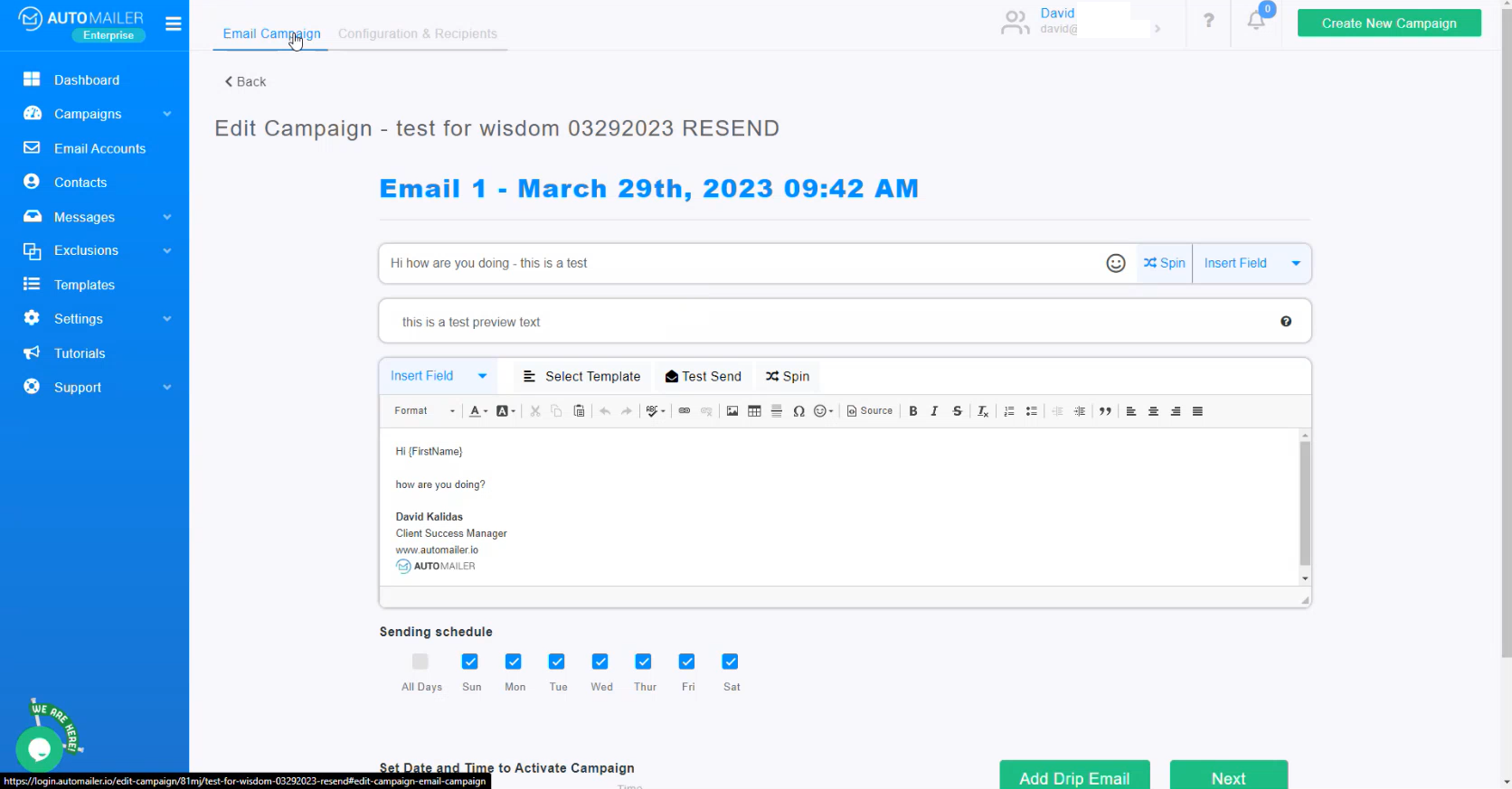 Step 5: To edit the configuration settings, switch to the Configuration & Recipients tab located at the upper left corner next to Email Campaign.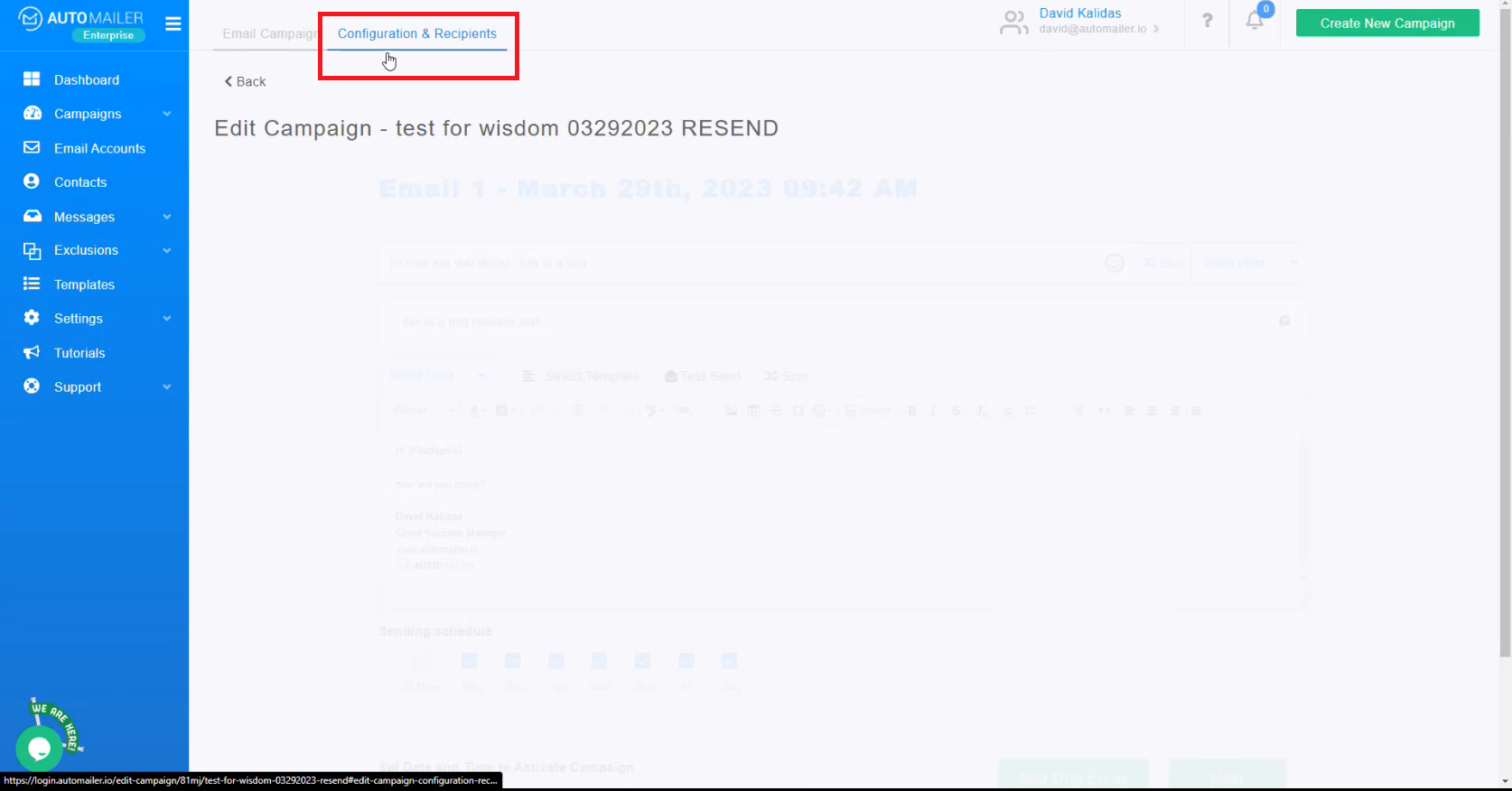 Step 6: In this section, you can edit all featured configuration settings according to your requirements.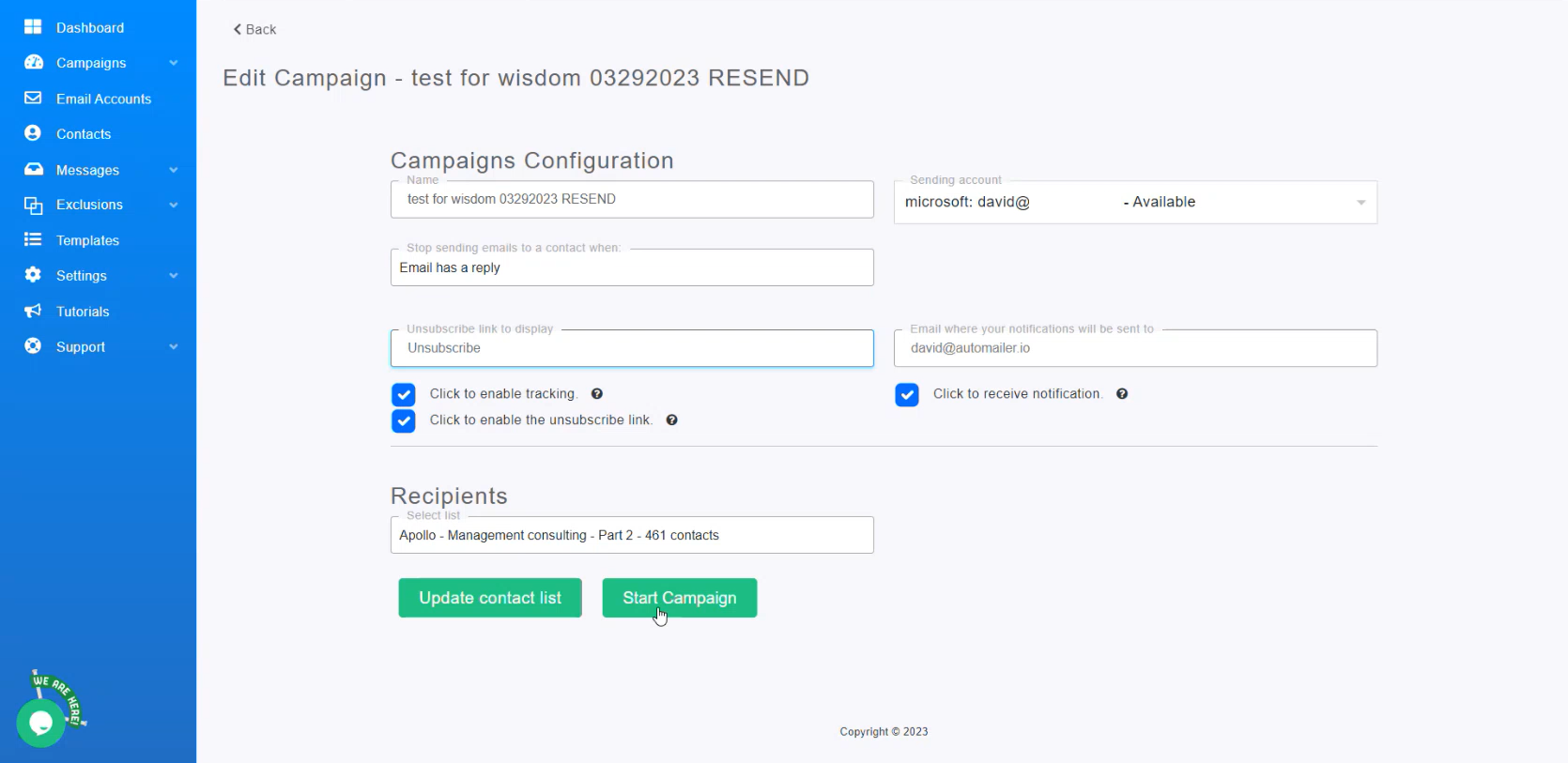 Step 7: Once you have configured everything, click on Start Campaign and the system will begin processing the resend operation.

That's all it takes! Resending completed campaigns is as simple as following these steps. If you need to edit an ongoing campaign, please refer to our "How to Edit a Running Campaign" article.
If you require any further assistance with our platform, please don't hesitate to reach out to our customer support team via the Support tab or email us at support@automailer.io.