Each AutoMailer user has the ability to add in at least one sub-account. Sub-accounts, or member accounts, allow main account holders to grant access to other individuals for setting up and monitoring email campaigns.
What is the use of sub-accounts?
Sub accounts help segregate your data for easier tracking. Sub accounts have their own designated dashboard featuring data only for the specified campaigns it has been granted access to.
Who can be granted sub-accounts?
Sub-accounts can be created for individuals within your organization, specific departments or various clients.
Permissions and restrictions of a sub-account
Each sub account holder has their own login credentials, different from the credentials of the main account holder.
They cannot connect an email address.
They can send out email campaigns.
They can receive inbox email replies.
The main account holder can choose and grant specific permissions.
Prerequisites for adding a sub-account:
An email account must be connected to AutoMailer on your main account.
Step 1: Click on the Settings tab and select Sub Accounts.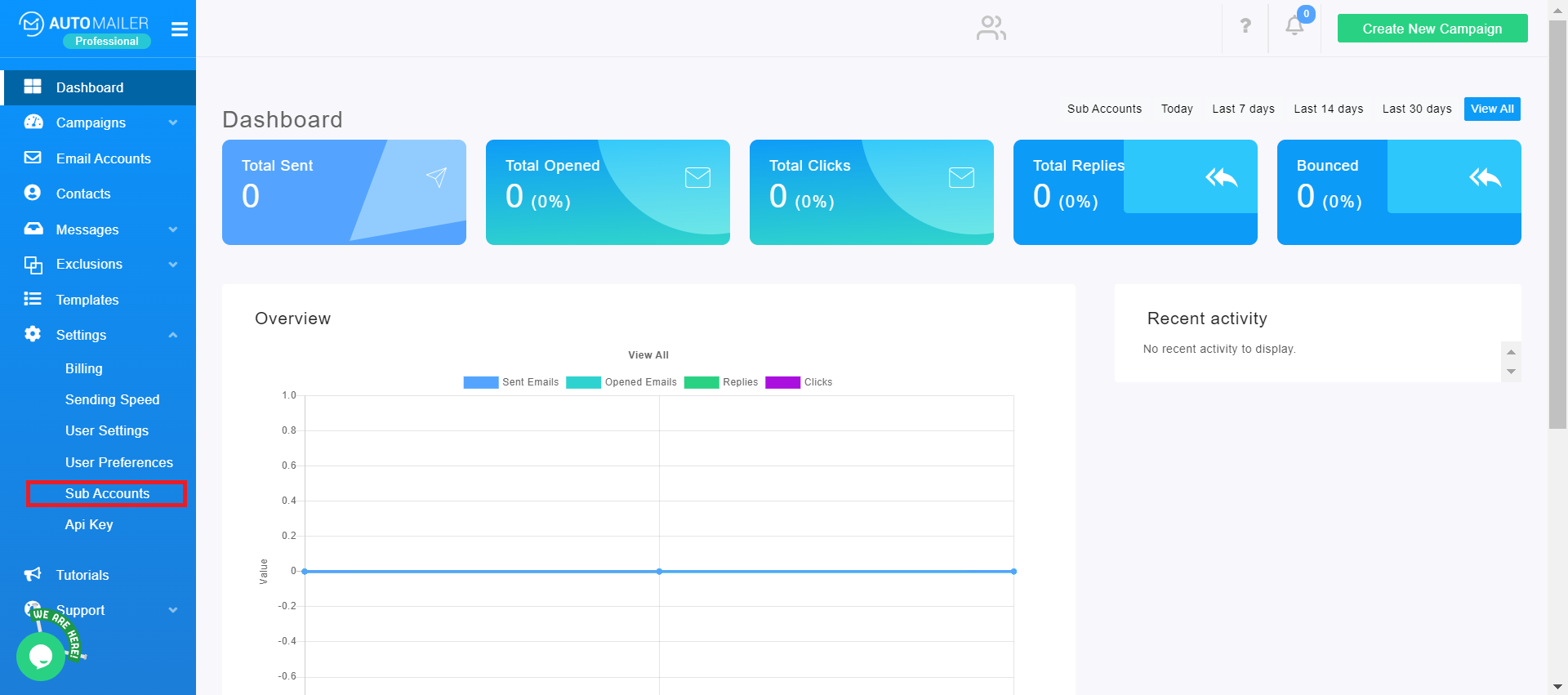 Step 2: Click the Add Sub Account button.

Step 3: Fill in the necessary details, login credentials, and permissions of the person who will be using the sub account then click Save.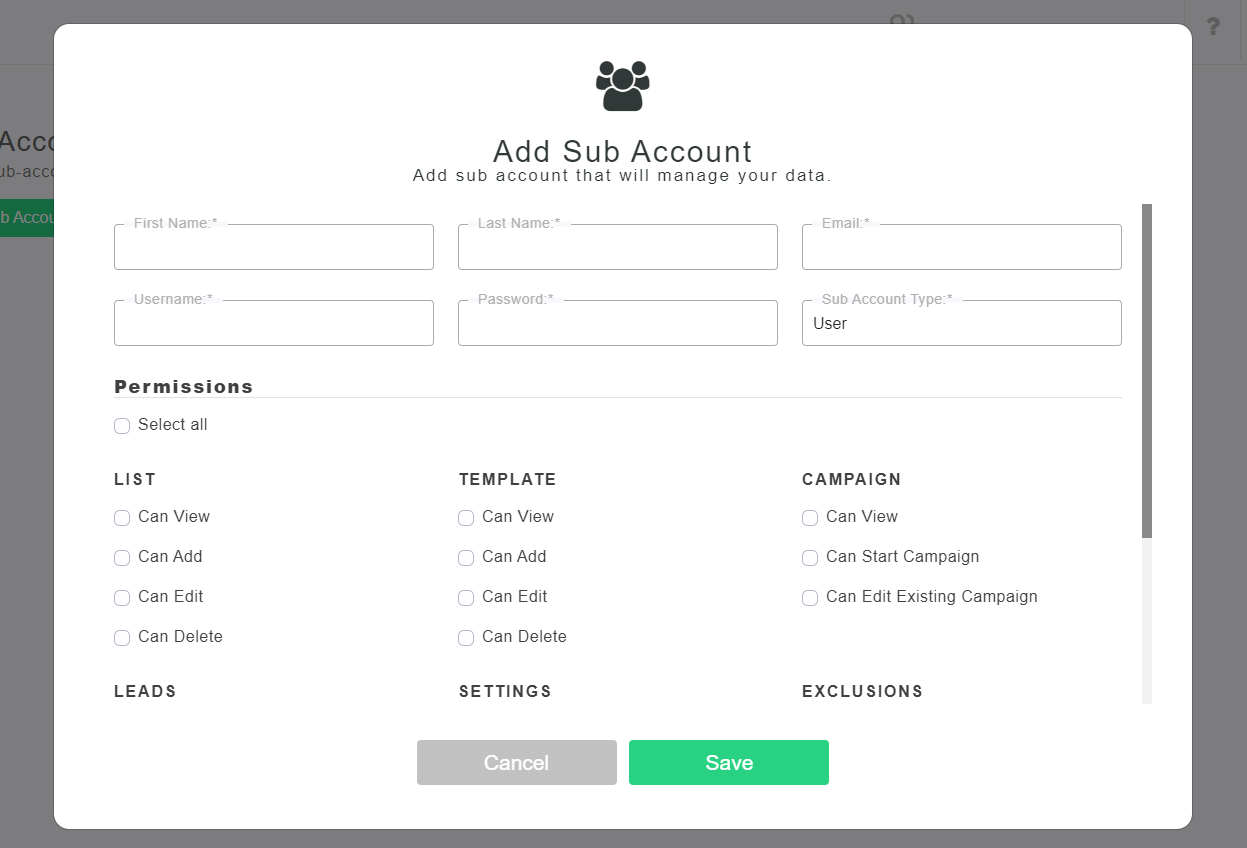 Permissions can be fully customizable for each account.
Step 4: After the sub-account has been successfully added, you will need to assign a corresponding email address to it. On your selected sub account, click the three dots found at the right-most side and click Assign email.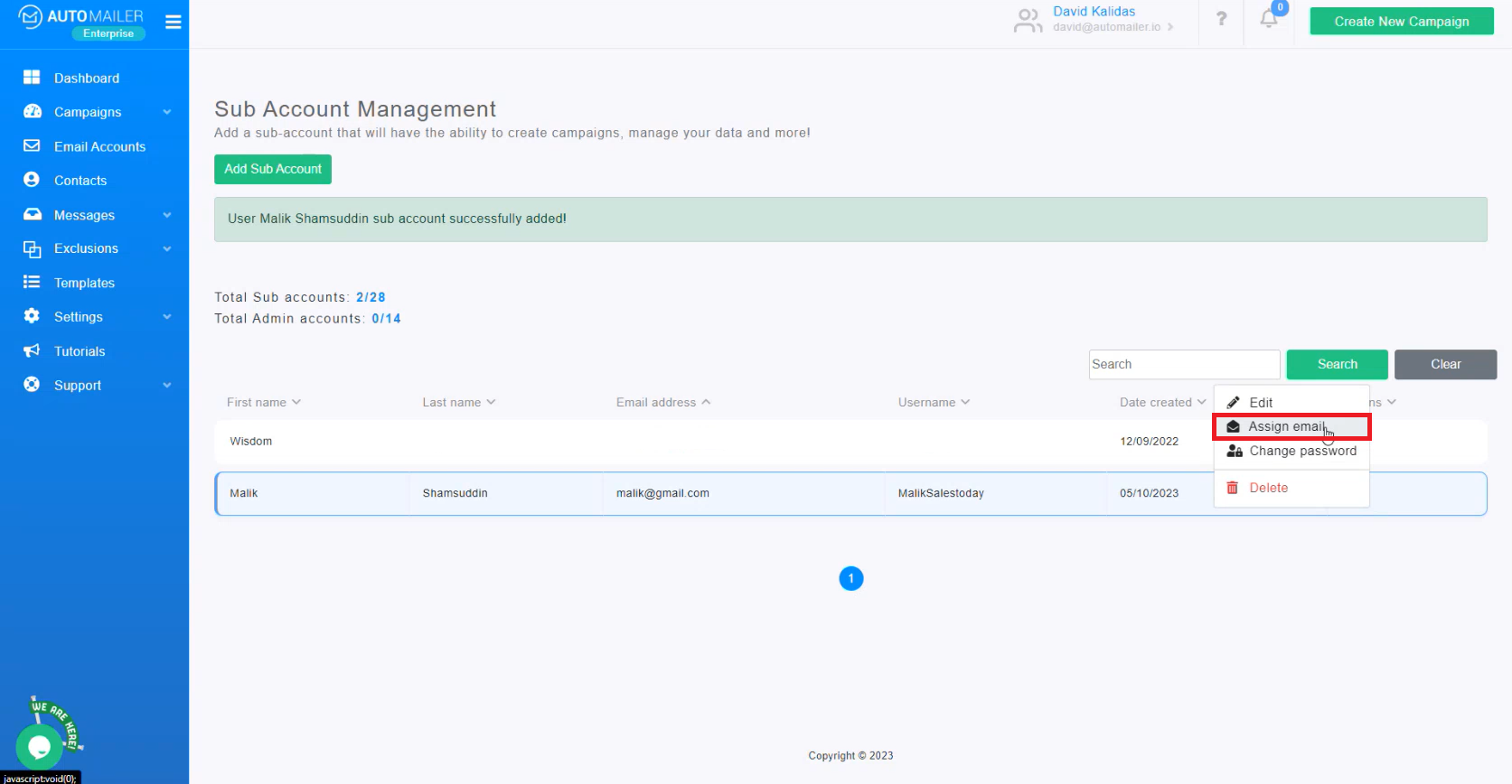 Step 5: Select the email you would like to assign to the sub-account and click Save.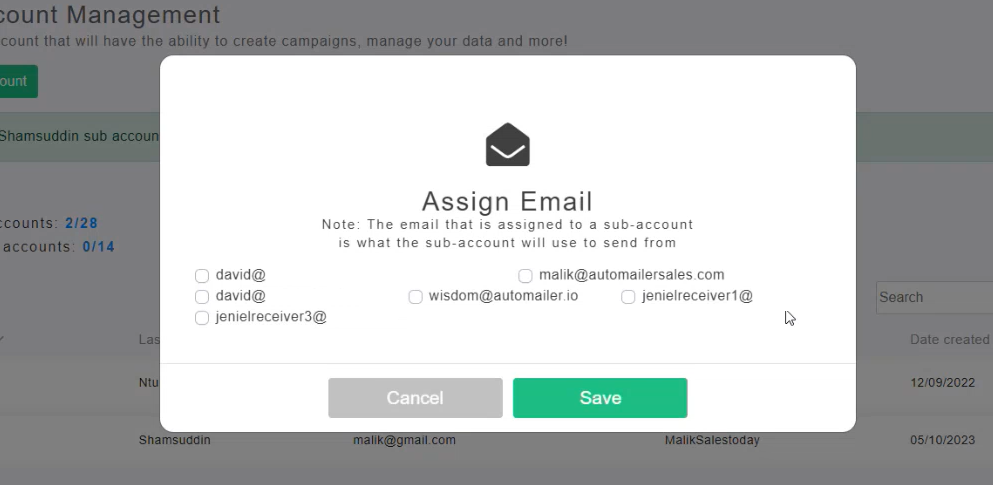 Note: The assigned email will be used by the sub-account for sending emails.
Will your main account have access to the sub account?
Yes, you can either login with the credentials you have created for it or switch views from your main account without having to log out. Here's how:
How to switch to a connected sub-account from your main account:
Step 1: Click on your account name found at the top right-hand side of the dashboard.

Step 2: Select the sub-account that you want to view from the dropdown and you will be automatically taken to its individual dashboard.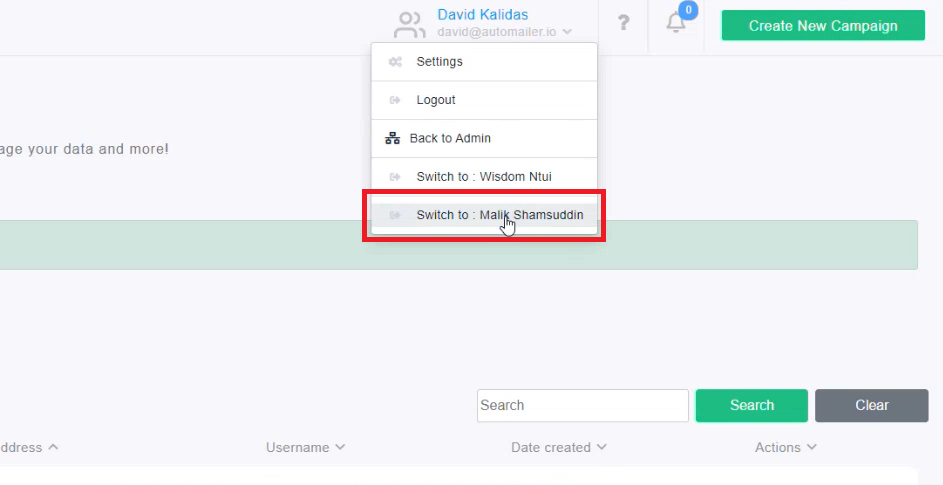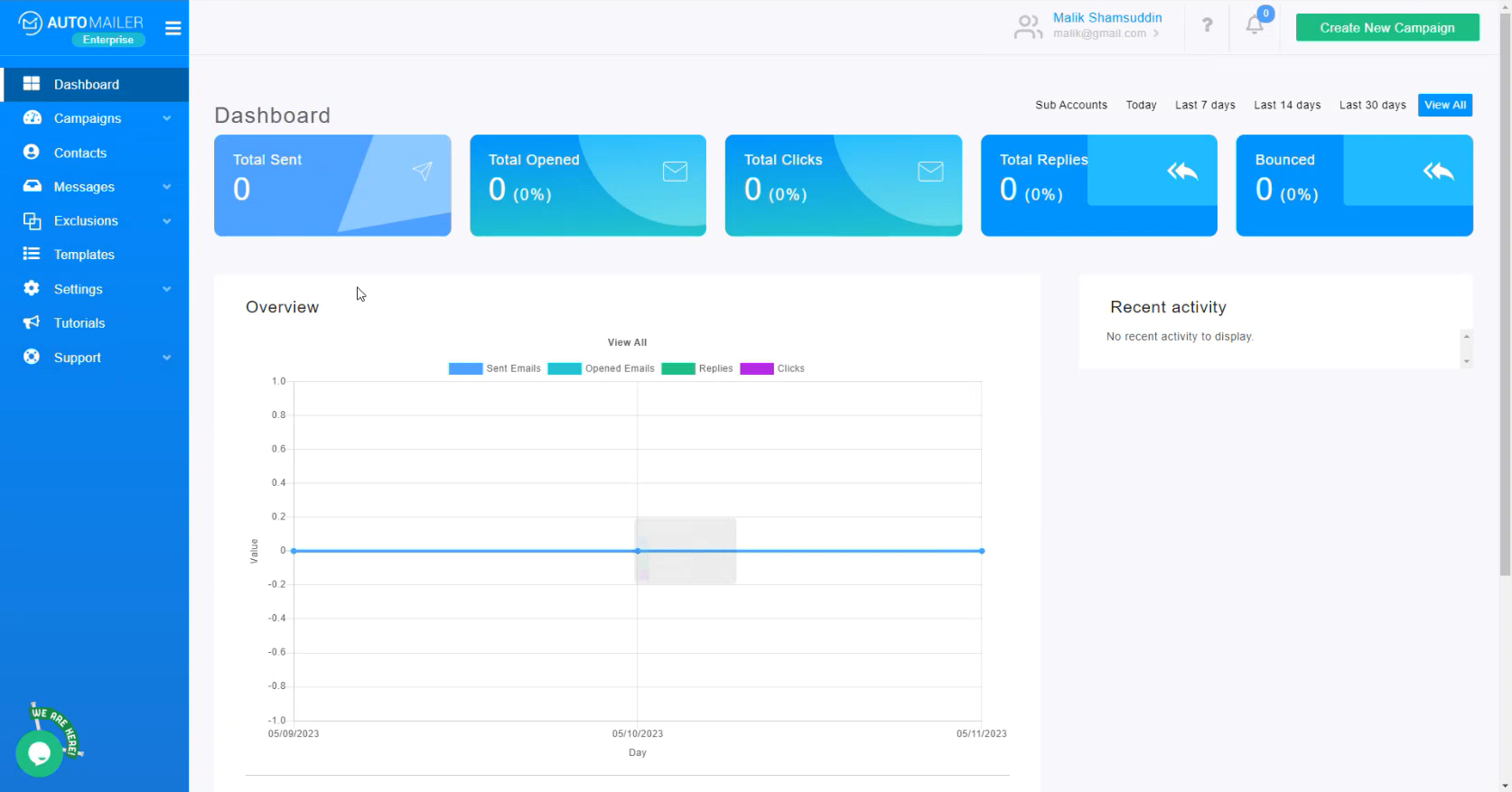 That's it! You have successfully added in a sub-account from your main account and can also switch views without logging out.
If you need any further assistance with the platform, feel free to contact customer support through the Support tab or email support@automailer.io.